Preferred Partner of Seniors Lifestyle Care

What is Somatic Stretch®?
To have a sense of wellbeing and energy, we need to be free from our tensions, our stiffness, our aches and pains, our inflexibility, fatigue and all other physical conditions that diminish the quality of life, so that living in our earthly bodies is a more comfortable and pleasurable experience. This is the purpose of Somatic Stretch®.
Somatic Stretch® views fitness not as a condition that results from activities, as is commonly understood, but as a condition that prepares the body for activities. This includes any and all uses of the body, from everyday activities like walking and sitting to sports and artistic performances.
The conditions that make the body fit to use, that minimize injuries, promote healing, and that keep the body mobile and feeling young into the later years of life are:
release of tension
flexibility of muscles and joints
postural alignment
internal strength for weight support
When these conditions exist in the body, posture inevitably improves, bringing with it a multitude of benefits: aches and pains are relieved, strains and injuries happen less frequently, bodily movements become freer and easier, health is more stable, lessening the need for doctors and other healthcare practitioners, and energy and vitality increase, in all, adding up to a heightened sense of wellbeing that reflects positively on the emotions and spirit.
All exercises in Somatic Stretch, help make the body "fit to use."
The Home/Office Workbook and Kitchen Sink Exercises
For seniors who don't wish to get on the floor to exercise, the .pdf booklet, Home/Office Workbook with exercises done sitting in a chair, and the Kitchen Sink exercises, done standing, are two easy ways to loosen joints and stretch out tight muscles. No need to "get anywhere" with these movements, just feel your way into them and let a little gentle pressure into the tight areas help you move more easily.
You'll be surprised how even a little time spent on these movements will bring more scintillating energy into your body. They're ideal as well for seniors' mid-life children who may have a sedentary workplace lifestyle and who want to prevent the effects of aging to slow them down as they get into the senior years themselves.
Somatic Stretch Offering up to 33% off selected products
for Seniors Lifestyle Care Premium Members Only
The Home/Office Workbook for only $14.95 for SLC members, regularly $19.95 (25% off) Click here
The Kitchen Sink Exercises for only $9.95 for SLC Members, regularly $14.95 (33% off) Click here
Both offers are discounted by $5 for SLC Members and can be accessed immediately upon payment. Enter your SLC discount code when ordering.
After class, I feel very relaxed, and much less tense in my whole body but particularly in the shoulders, hips and back. I am more aware of my body and feel optimistic that some of my seemingly endless and various symptoms of body pain can be reduced without having to use pain killers. Also a sense of calmness, peacefulness, a feeling or renewal and readiness to pick myself up and keep going.
Angela, Toronto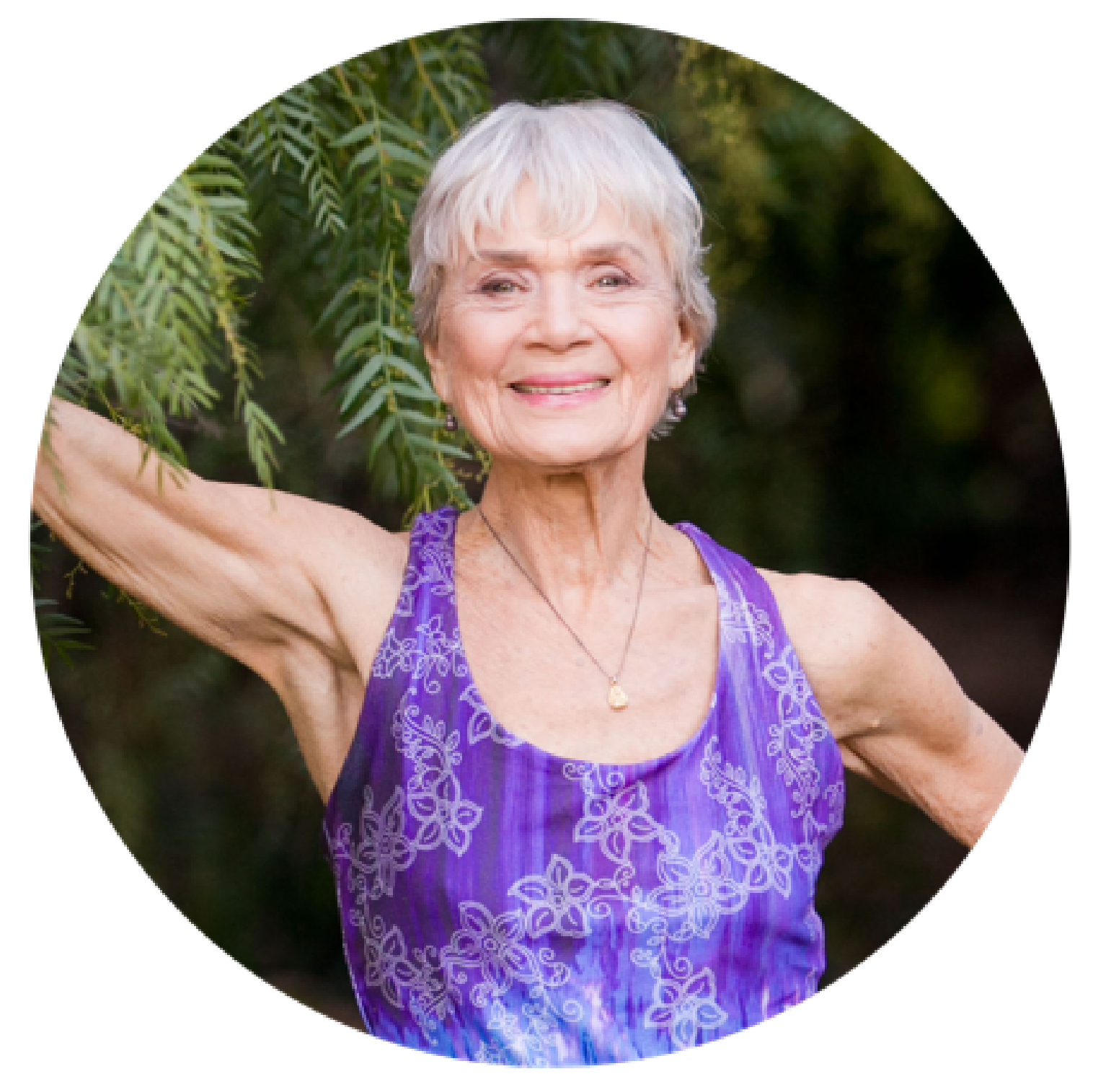 Lillian Jarvis
BIO
Lilian Jarvis is a former principal dancer of the National Ballet of Canada. Her 20-year ballet career ended when she discovered the internally focused Martha Graham technique. Through this internal way of working she found a new freedom of movement and wellbeing that has kept her actively mobile and teaching her own Graham-based technique, Somatic Stretch, into her mid-80s