Preferred Partner of Seniors Lifestyle Care
Who We Are:
We are a family-owned and operated home safety modification, sales, installation, service and repair business, based in Portsmouth, Rhode Island. Our company has provided exceptional service to seniors and their families in RI, MA and CT with a personal touch for over 30 years to the Southern New England area.
Our Philosophy:
We believe that by using the finest equipment, careful attention to detail, and a flawless install, you will be satisfied
We believe you have the right to be treated with respect and consideration
We believe in showing up on time and finishing what we started
'Please' and 'Thank You' are important words to us
We believe in our commitment to helping people. Our service will improve a person's quality of life and provide increased freedom
We believe in servicing what we sell and are readily available should you experience a problem with your lift or any aspect of your home
We are dedicated to making a difference in the lives of our clients. By combining the finest equipment and first class service at every level, we guarantee you will be satisfied.
We service all of Rhode Island, Southeastern Massachusetts including Cape Cod, Islands, North up to Boston and West to Worcester, as well as Southeastern Connecticut.
Please see all of our available products
here
. 
Contact Info:
Coverage Area Map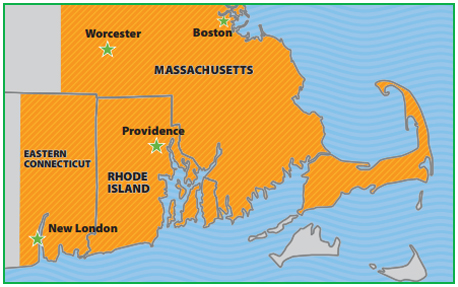 We are very happy with the Vertical Passport Lift. The company was very quick to call me back and Linda was great to work with. Very courteous and through and customer service was wonderful and call backs were very prompt.
Mento Family – Providence, RI

With the population surviving to older years, we have been seeing a stronger increase in the need for in home safety and mobility devices, in particular with the in home elevator needs. We have found Home Healthsmith to not only be very diverse and knowledgeable in this particular area, but their empathy and professionalism in which they conduct themselves is excellent. They offer their expert opinion based on the needs of the homeowner, and not just to make a sale. They are responsive in a timely manner. And their interactive showroom is wonderful. It is comforting to have the homeowner be able to not only visually see the devices, but test them out. I would highly recommend Home Healthsmith for any of your mobility or in home safety needs.
Lorena Voyer – General Manager, Davitt, West Kingston, RI

Home Healthsmith owner Linda Bohmbach is knowledgeable and responsive. As a home care service provider we encounter frequent situations that need a timely response to ensure client safety and we know we can count on Home Healthsmith. One client, visiting from out of state, experienced a relapse in some functional abilities while in a new environment. We contacted Linda and within 2 hours there was a safety plan in place to address those functional limits. The client assistants were able to safely provide the needed support and family members had peace of mind to enjoy their vacation activities.
Patricia Schumacher, RN Owner and Managing Director, Home Care Assistance of RI, 50 South County Commons Way